Flowers hold beauty, not only in their presentation but also in their meanings. With the wide variety of flowers worldwide, different types are associated with different meanings. Some represent love, joy, pleasure, friendship, purity, death, and healing. Tying a meaning with a type of flower, gifting them to someone or using them as decore helps elevate its symbolism and add a sense of it into a certain space.
When it comes to flowers that are symbolic of healing, their meanings may be derived from different cultures or their actual medicinal properties. Such products of nature can help soothe anxious emotions, blood pressure, fatigue, and overall mental well-being.
Here are the six different types of flowers that mean healing:
Flower #1: Lavender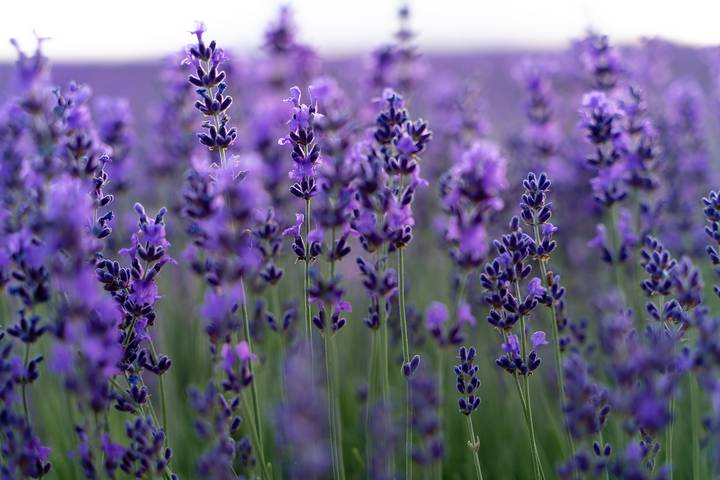 This pinkish-purple flower holds properties that are beneficial for anxiety, insomnia, and skin and body issues. Its presentation holds many forms, including its original flower form, oil infusions and tea! Regardless of its presentation, lavender's therapeutic scent wafting across to you eases your mind and body, allowing you to relax. These types of flowers can help reduce anxiety, which also links to a decrease in insomnia.
Furthermore, it benefits your hair, skin inflammations, pains, and fungal infections, typically in oil. It is highly recommended to combat hair loss and can also be infused into your shampoo! Be sure to use this flower's properties and aromatherapy when needing healing of your mind and body.
Flower #2: Iris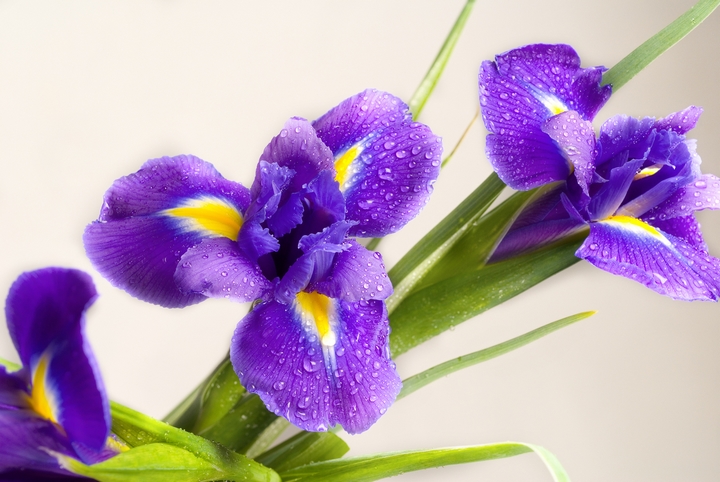 Another flower that has healing properties is the iris! This blueish-purple blossom works best to rid mucus blockages and increase the functioning of your intestines and lymphatic system. Additionally, they work as antioxidants, anti-inflammatories, and against cancer.
Iris make excellent sympathy flowers for funerals or condolences. This flower is representative of courage, faith and hope, which fits right into its aims when used for healing! If you ever need to flush your body of any blockages, fight against red inflammations on your body, or prevent diseases, use iris-infused materials to help you out!
Flower #3: Chamomile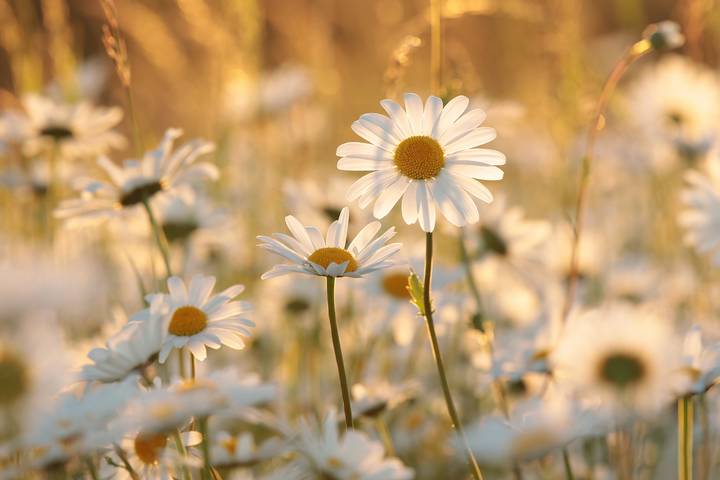 Chamomile flowers are representations of feelings of relaxation, peace, and calm. In line with their symbolic meaning, they use their healing benefits to achieve the same within its consumer. Not only does it bring about calm within an individual, but it can also be used to fight gastrointestinal issues.
If you have gastrointestinal issues, such as diarrhea, vomiting, indigestion, etc., drink chamomile tea to help settle your stomach. While you can also use chamomile in an oil form, chamomile tea is the most common mode it is consumed in. Many people drink some before heading to bed so they can float off into sleep more easily.
Flower #4: Jasmine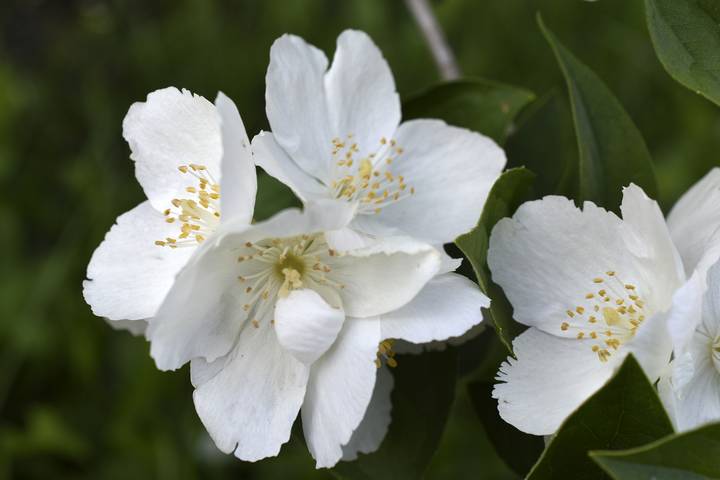 This white flower holds various meanings, including beauty and love. All the clamouring thoughts in your head can be calmed down and put to rest with the help of this flower, as it works beautifully as an anti-stressor and an antidepressant. Its content of antibacterial properties also makes it an effective antiseptic product.
Jasmine flowers, like many others, come in the form of oils and teas. You can also have it absorbed into your body by putting it in food, lotions, and perfumes, so not only will you feel great, but you smell great too!
Flower #5: Daisy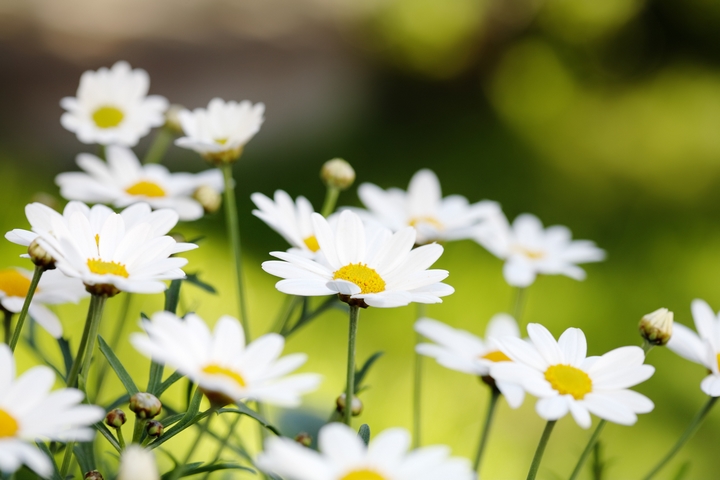 The dainty little flower that is the daisy has its outside, matching its insides by being a symbol of innocence and purity. When your body feels low, daisies help lift it back up. By aiding in curing issues with your liver or kidney and inflammations, bronchitis, coughs, and so on, daisies are an effective healer. Its richness of vitamin C is an additional benefit for your body's health.
You can add them to salads or infuse them in our teas and oils to use them. Some people may also infuse it in their bath water, allowing their skin to absorb its properties.
Flower #6: Rose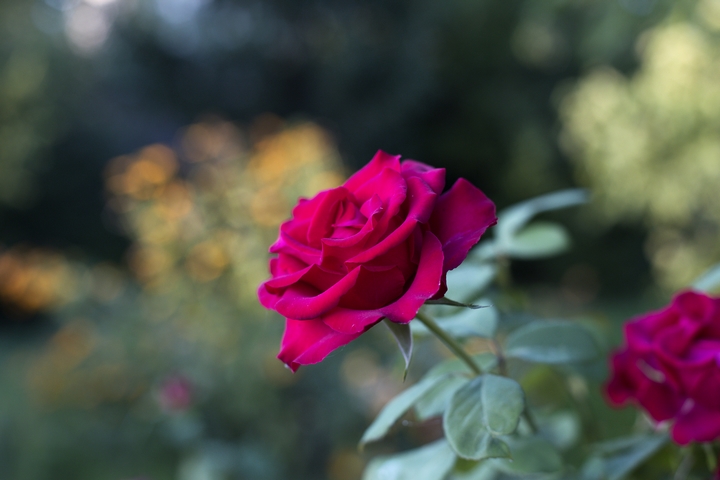 Also working as a flower that produces calming effects while bringing out an attractive aroma is a rose! Roses symbolize love and beauty, which can be seen in the flower through its smell and look.
The scent brings peace and calms to an environment, which reduces noisiness in your head, allowing you to feel more at peace. It also acts as an antioxidant, protecting your cells from damage and keeping your body fit and healthy.
A great benefit of this flower is that it has edible petals, so you can quickly and conveniently ingest them! If you're looking for other methods, roses can be infused into all products, including teas and oils. Some people place them in their bath, which is used more for decorative purposes but also has some benefits for your skin, body and mind.